Back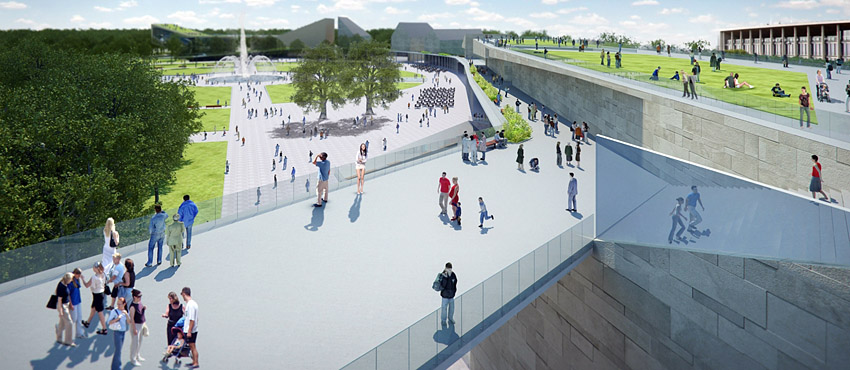 The construction bidding for the future Budapest Museum Quarter in City Park (Városliget) has finished: half a thousand tenders were received, from which the best 17 got into the second round.
The jury featuring 11 experts from Hungary and all over the world decided according to whose plans 4 of the 5 museums will be built.
The House of Hungarian Music will be built using the plans made by the Japanese Sou Fujimoto Architects, the Hungarian Museum of Architecture and the Photo Museum Budapest by the Hungarian Középülettervező Zrt. and The Ethnographic Museum by the French Vallet de Martinis DIID Architectes.
No Plans for the New National Gallery Yet
The jury got 80 tenders for the New National Gallery, but didn't find any appropriate plans among them, thus they are waiting for new tenders until April 2015. Tenders were evaluated according to 5 aspects: architectural solutions, technological and functional solutions, sustainability, relations to nature and financial costs.
The Investment Costs HUF 75 Billion
According to the plans the future museum complex to be built in City Park will increase the reputation of Budapest and Hungarian culture, and creates interesting social spaces. The investment is to be started in 2016, finished by 2018 and costs HUF 75 billion. Some of the new buildings will be built at the edge of the park and others replacing current ones decided to be knocked down. The green area of the park increases from 60 to 65 percent.
Source:http://www.portfolio.hu/ingatlan/varoskep/igy_nem_lehet_majd_raismerni_budapestre_2018-ban.1.208169.html