Back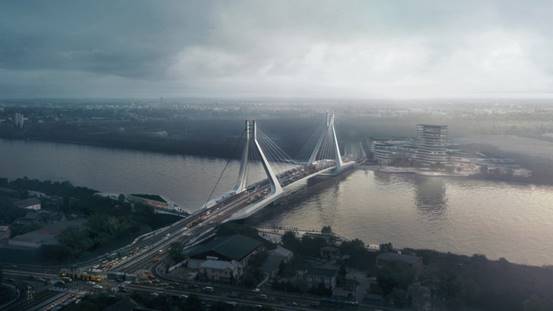 The Dutch UNStudio has won the tender for the design of the new bridge in Budapest, Hungary. The winning team plans, among other things, to design a new road, tramline and pedestrian crossing the new bridge under the leadership of Ben van Berkel and Buro Happold engineers.
Ben van Berkel is a Dutch architect; founder and principal architect of the architectural practice UNStudio. With his studio, he designed, among others, the Erasmus Bridge in Rotterdam, the Moebius House in the Netherlands, the Mercedes-Benz Museum in Stuttgart, Germany, Arnhem Central Station, the Singapore University of Architecture and Design, Raffles City in Hangzhou and numerous other buildings.
Among the applications, a jury of Hungarian experts and foreign renowned architects has chosen the winner. Among the invited designers were renowned architects such as Belgian Laurent Ney, Dutchman Ben van Berkel, and Ada Bridge designer of Belgrade's new emblem Slovenian Arhitektura company too.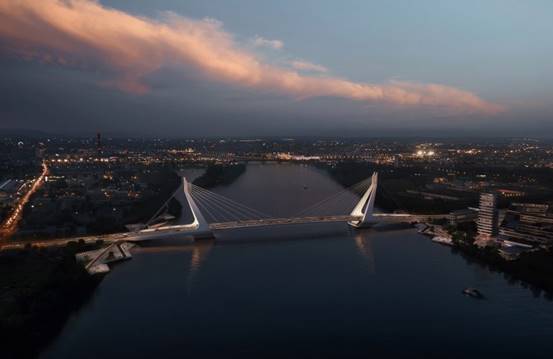 The winning bid is a cable-shaped bridge with a 220-meter useful area and two 93-meter triangular columns. The bridge's side ties make the entire length 500 meters away.
This seems to ease the road traffic in the streets of Budapest, especially in the southern parts of the city, as the planning phase started on the construction of the new bridge at Galvani Street. It is certain that the two-lane new Danube Bridge will facilitate the lives of many, and will greatly reduce the burden on Budapest's busier southern roads.
Text and images source:
https://www.dezeen.com/2018/05/09/unstudio-budapest-bridge-danube-architecture-news/